"Our payroll is our largest single expense."



"How do I know if I'm paying out too much, too little,
or if I'm getting the best use from our money?"

"When I give pay raises, am I giving them to the right people,
and do they understand why they are receiving them?"

"Am I managing our pay resources... or are they managing me?"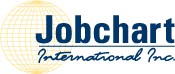 We provide Software and Consulting services
that work for the employer and
make sense to the employee.